Governance Game
Exploring participatory data governance through games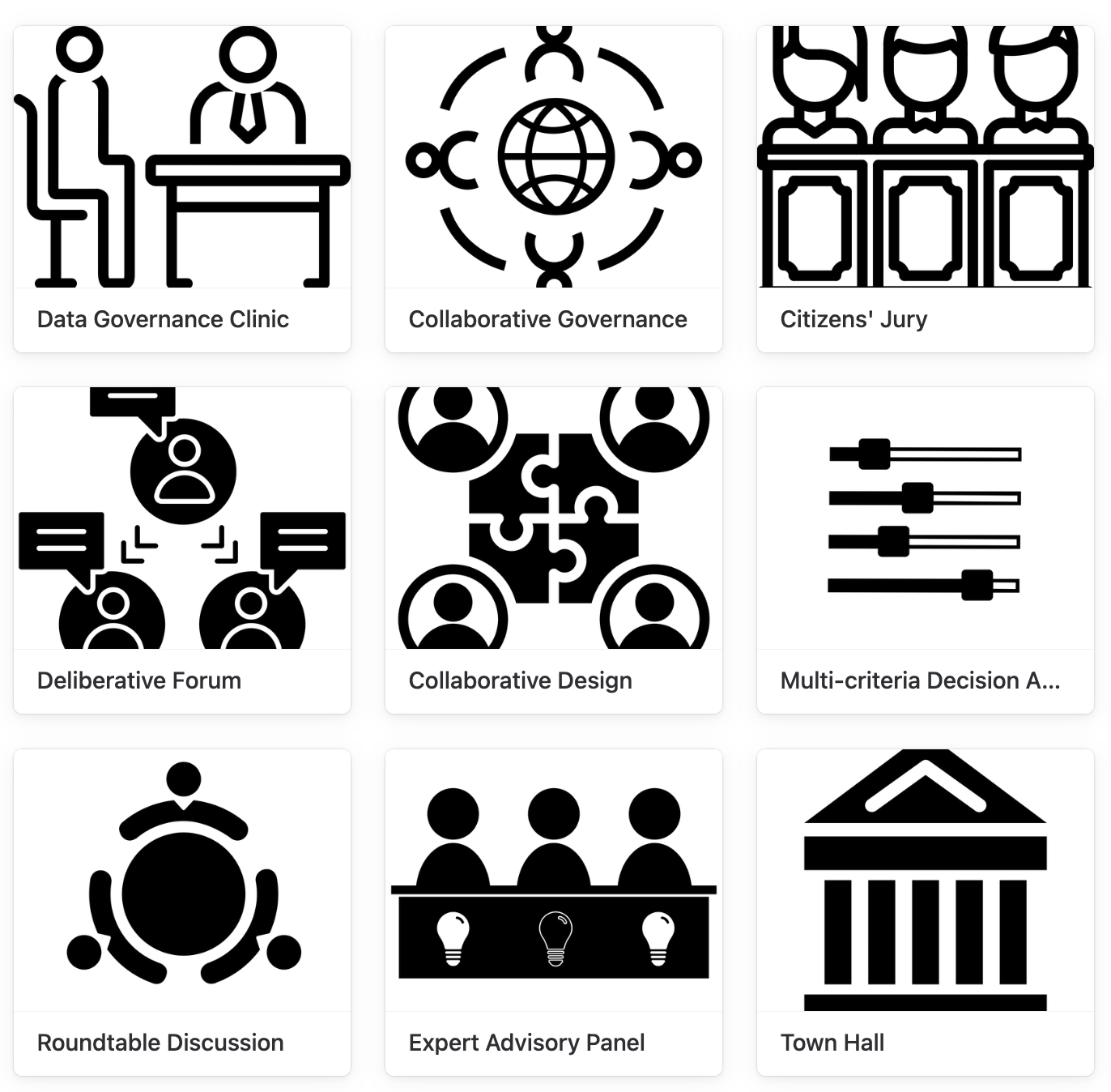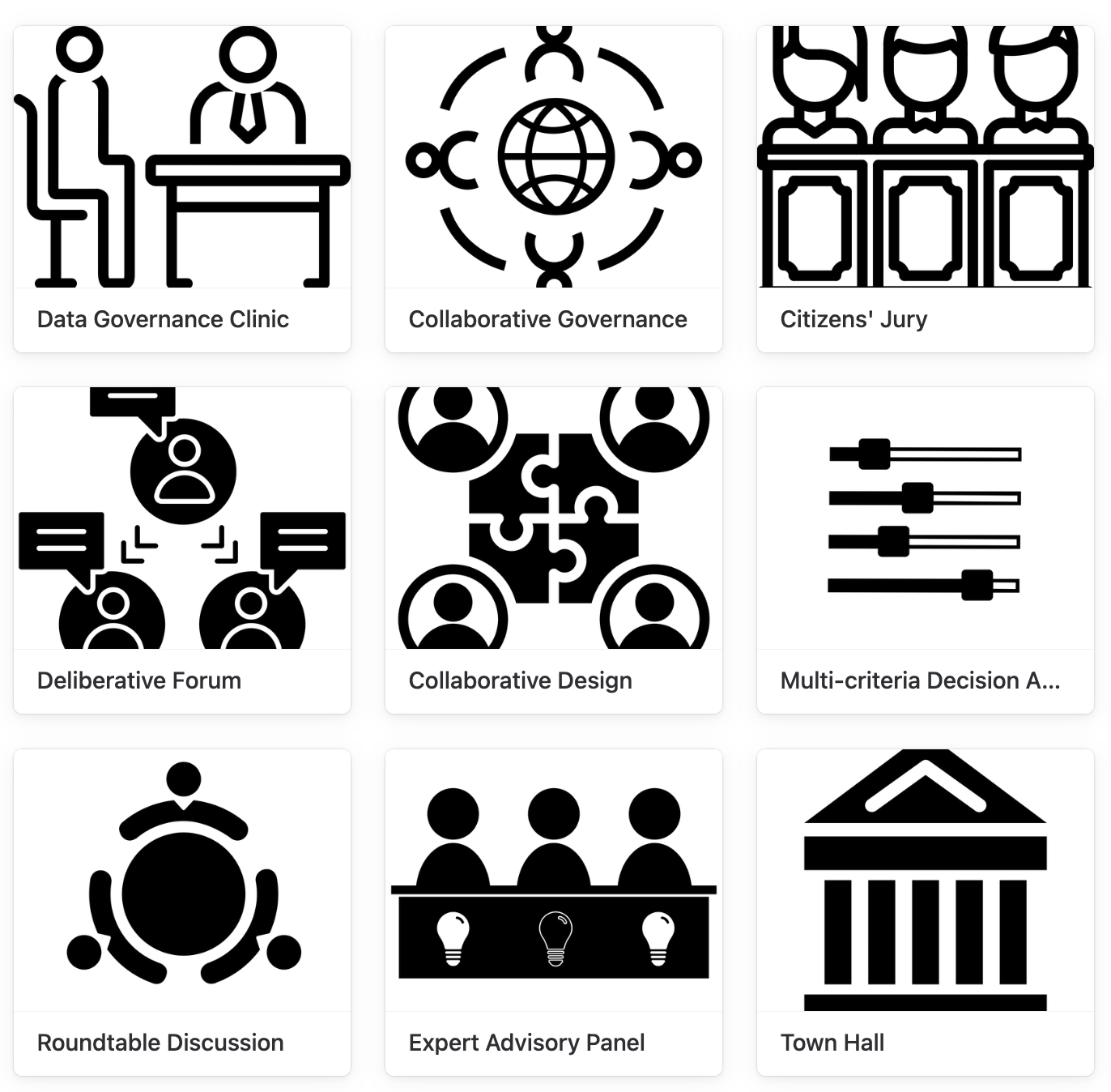 We believe effective data governance should be: collective, democratic, participatory, deliberative and powerful.
But what should organisations collecting, using or stewarding data, and the communities that data affects, do in order to achieve this? And how can we show that the often dry topic of data governance is something that demands creative and critical engagement?
Over 2023 we're running a multi-stage design lab to explore the creation of a serious game (or games) that can help individuals and organisations to think about planning, running and evaluating collective and participatory data governance activities.
At the Data Justice Conference in Cardiff a few weeks ago we ran the first public play test of a card game designed to support conversations about collective and participatory data governance.
It's the first iteration of the output from our participation design lab process exploring game design both as a method for researching methods to involve communities in data governance, and as a way of generating resources that might help inspire and embed new ways of working, particularly within private sector contexts.