Ecosystem Mapping and Engagement
Joseph Rowntree Foundation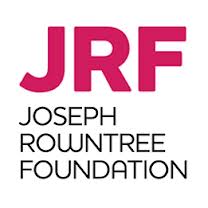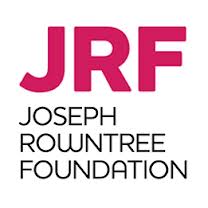 CONNECTED BY DATA has been commissioned by the Joseph Rowntree Foundation (JRF) to improve their understanding of the current landscape and stakeholders they want to support, work with, influence and inspire as they create a new insight and analysis infrastructure to help improve how the ecosystem understands inequalities, and how to solve them.
Between November 2022 and April 2023 we are carrying out desk research, surveying the field, and conducting interviews to map the ecosystem of users and beneficiaries of this insight infrastructure. Between January and April 2023 we will be running a number of workshops to create a shared vision for the insight infrastructure, and design an ongoing governance, stakeholder engagement and communications strategy. We are also supporting the JRF team as they develop their plans for, and implement, the infrastructure.
On Monday 6th March, participants from 12 organisations working on issues related to poverty gathered for a workshop in London to dream, imagine and envision potential directions for an 'insight infrastructure' to support action on poverty, social and economic inequality.
This was the second workshop in an appreciative inquiry series. The first'Discovery' session is documented here.
In this post, we summarise some of the key themes explored in the workshop, and document the ideas and suggestions made that will feed into the next workshop, which will focus on the design of stakeholder engagement, and governance proposals for insight infrastructure.
We are working on a project with the Joseph Rowntree Foundation to help them understand the ecosystem around their work to develop an insight infrastructure for social and economic inequalities, and how to engage with it.
One of the things that's been a bit challenging to pin down is how to think about what an "insight infrastructure" actually is or does. Is it just a fancy name for what's essentially a data portal? Or the long term development of system-wide change? Is it intended to be a set of services that JRF will provide? Or a shared movement they're building? I've been drawing on previous work to provide a couple of ways of thinking about what insight and insight infrastructures actually are.
Weeknotes are a combination of updates and personal reflection written on a routine basis